Platform Engineer
Full-time
Hybrid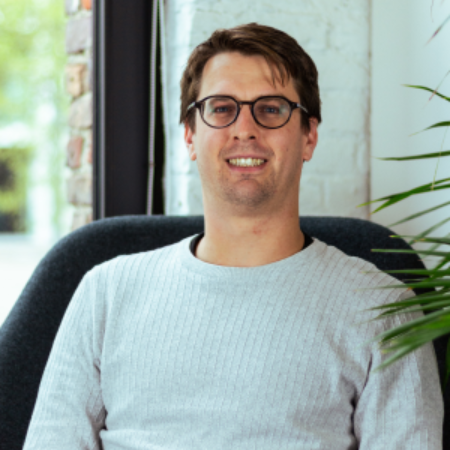 Wout Florin
Operations Director
+32 474 07 92 43
wout@cymo.eu
Who am I and what is my role at Cymo?
Hi! My name is Pieter, and I joined Cymo in August 2021 as a Platform Engineer. In this role, I collaborate closely with the Solutions Architect and Tech Leads, working together to understand the business and IT requirements.
Our main focus is to research and implement scalable and resilient platforms capable of handling large volumes of events while ensuring high availability and uptime. Once we identify the optimal solution for our clients, I assist in designing and setting up various components, such as an on-premise Apache Kafka cluster or configuring a Confluent Cloud cluster.
Additionally, I am responsible for establishing automation tools, scripts, and processes to support event-driven applications. I oversee the underlying infrastructure and configuration of the Event-Driven Architecture (EDA) application, anticipating continuous improvements that align with evolving business needs.
Currently, I primarily take a technical stance in customer interactions, with Bryan De Smaele providing high-level leadership. However, I want to take a more active role in this aspect, and I'm happy that Cymo supports me in broadening my skill set.

What does a day look like in my current role?
At my current client, I play a crucial role in various areas. For instance, I am responsible for Infrastructure as Code, so I create and maintain Kafka topics in our Confluent Cloud cluster. These topics used to be created manually, but this structured approach using Terraform provides my team with a clear overview and lets them progress efficiently.
Internally, I also contribute by assisting my colleagues in building our own solutions. One such example is 'Kanika,' our backup and restore solution, where I oversee the setup and management of the underlying infrastructure. I also strive to simplify the lives of my fellow developers by offering support and guidance wherever possible.
In my role, I deal with a wealth of knowledge and expertise, and I actively share that knowledge with my team through practical use cases and knowledge sharing sessions. My journey in this field initially revolved around cloud technologies. However, Cymo offered me some challenging multi-cloud projects, which let me dive into various solutions. Combining this with the power of Event-Driven Architecture in the cloud makes my job very interesting!



Are you ready to stream into the future with us? Apply today and come join our team!
We get in touch

Wout, our Director Operations, reaches out via (video) call or e-mail to talk about your CV and motivation. We also ask about practical matters such as mobility, a starting date and your expectations.

Meet & greet

You have a chat with one of our founding fathers to discuss your experience and competences for the job. We take you through our core values and see if there is a cultural fit. You will also get the chance to ask all your questions.

Technical check

You have a chat with one of our team members to check your technical skills and problem-solving abilities. This way, you can also hear about the team spirit and see what a typical working day will look like for you.

The final countdown

We do one last reference check and come back to you with a competitive salary offer. Do we have a match? Let's stream into the future together!
Let's stream into the future together?
Apply here!