Business Process Analyst
Full-time
Hybrid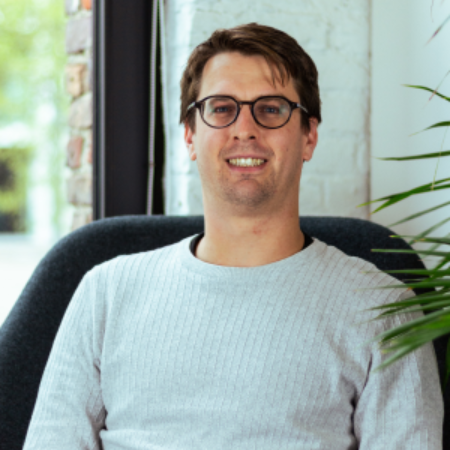 Wout Florin
Operations Director
+32 474 07 92 43
wout@cymo.eu
Joining Cymo means joining a dynamic and ambitious start-up that cares about its people and their personal growth. We offer you a challenging and varied opportunity to explore the world of cloud platforms and to build our story together.

As a Business Process Analyst, you will be responsible to drive customer success by automating and streamlining business processes in an Event-Driven way. To maximize the value of the customers' existing Event-Driven Architecture you need to help them in their Event-Driven journey. You will gather business requirements and functional specifications by flow-charting and for example organizing event storming workshops. When you have gathered all the necessary information you will map this information to business contexts, entities and, most importantly, the correct business events. As a Business Process Analyst at Cymo, you will be the face of the company as you will be assigned to clients as an expert to support them remotely as well as on site.
What can we do for you?
Salary and compensation: a must for IT professionals. We will make sure you get compensated for your hard work and our flexible salary package contains a group and hospitalization insurance, company car, meal allowance, employee benefits, etc…
Community, training and eco-system: Cymo is part of the Cronos Ecosystem. A strong and ambitious team of professionals aiming for innovation and improvement is happy to share their knowledge with you and is looking forward to the knowledge that you can bring to the table. We will support you in coaching and training and further development of your skills. We can rely on a strong community with great minds that think alike
Impact and challenge: what we do at Cymo is challenging and innovative. Here you get the chance to make an impact and be part of a company that is still growing and where you can share your expertise.
An optimal working atmosphere: there's a hybrid way of working and we try to be as flexible as possible. You'll also be working as a consultant, and we try to negotiate the most attractive working hours/locations for you.
Who are you?
You are an analyst with a strong interest in optimizing business processes, making sure processes become real-time and Event-Driven. You are a good communicator, you conduct meetings with different stakeholders when necessary. You love collaborating with our internal product team and you want to stay up-to-date to know what becomes possible in an Event-Driven Architecture. You are a team player and you can coach colleagues when required. You are flexible when it comes to working locations as you will be present at customers, both remotely and on-site.

Your skills and qualifications
You have a bachelor's degree or similar by experience, but the most important are your skillset, ambition, and drive.
You are good at observing, analyzing, researching and documenting business processes.
You take initiative and are happy when you get all the necessary information to be able to design the correct business events.
You have a strong interest in Event-Driven Systems and real-time processing
Having experience in software engineering and design is a plus
You are a problem solver
You have good communication and collaboration skills
Are you ready to stream into the future with us? Apply today and come join our team!
We get in touch

Wout, our Director Operations, reaches out via (video) call or e-mail to talk about your CV and motivation. We also ask about practical matters such as mobility, a starting date and your expectations.

Meet & greet

You have a chat with one of our founding fathers to discuss your experience and competences for the job. We take you through our core values and see if there is a cultural fit. You will also get the chance to ask all your questions.

Technical check

You have a chat with one of our team members to check your technical skills and problem-solving abilities. This way, you can also hear about the team spirit and see what a typical working day will look like for you.

The final countdown

We do one last reference check and come back to you with a competitive salary offer. Do we have a match? Let's stream into the future together!
Let's stream into the future together?
Apply here!